2018 Members
This page contains a list of our current members for the year, and a little bit of information about each. As you can see, members come from all backgrounds, and have different careers and capabilities, but we believe part of our strength comes from our diversity. We truly feel like a family, and we enjoy each other as much as we enjoy ringing! We are a handbell ensemble who is known for having fun while performing with musicality and artisic expression.
"To play a wrong note is insignificant; to play without passion is inexcusable."
---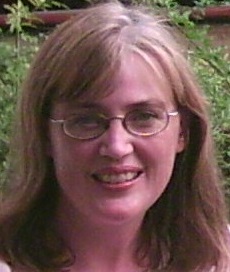 Kathryn Kinslow, President
Kathryn learned to ring bells in 6th grade, but did not begin ringing with a full choir until her sophomore year in college at UCSB where she majored in Linguistics. She took a long break from bell-ringing while working toward her M.A. in Speech Pathology at San Diego State University. She now works full-time in the public schools, providing speech therapy for mainstream and deaf/hard-of-hearing students. She likes to ring all up and down the table, and occasionally plays some of the bass bells. She also rings with the Church of the Good Samaritan (Episcopal) handbell choir; sings in the La Jolla Symphony Chorus, Sorelle San Diego, and the Idyllwild Master Chorale; and directs the bell choir at La Jolla Presbyterian Church.
---

Debbie Mason, Secretary-Treasurer
Debbie started ringing bells at the First United Methodist Church of Escondido in 1972. She rings with Celebration Bells at FUMC, where she spends most of her time ringing on the upper table. She has been ringing with SDHR since inception. She plays the upper octaves in SDHR, particularly A5 and B5. Debbie is office manager for Retail Ops at the San Diego Zoo Safari Park. She enjoys making beaded jewelry, constructing dollhouse miniatures, and taking frequent trips to Disneyland. Her cats and parrot keep her life joyful and amusing.
---

Jennifer Korngiebel, Events Coordinator
Jenn was inspired at the age of 12 by a touring bell choir visiting her church. She enjoyed 6 years of making music with family and friends before going off to college. For several years, occasional substituting and an annual handbell conference kept her from getting too rusty, but were never enough to satisfy. She now rings both in the Church of the Good Samaritan (Episcopal) handbell choir, as well as SDHR. She spends her weekdays as a product development engineer for a hi-tech company, and devotes her free time to the care and encouragement of people, plants, and animals.
---
Eden Griffith
Eden fell in love with handbells as a young teen and joined both the bell choir and the vocal choir at Faith Lutheran Church in Vista. She rang and sang at Faith until being accepted to Concordia University Irvine. There she majored in church music and performed in the university's elite Concert Handbells and Concordia Choir, travelling internationally to perform. Coming full circle, Eden is now the Director of Parish Music at Faith, including directing its bell and vocal choirs. In addition to ringing with SDHR, Eden enjoys time with family and friends, continuing to sing as an alumna with CUI, and relaxing with her two cats.
---
Stan Guinn
Stan began ringing handbells in January 2006. In addition to the San Diego Harmony Ringers community handbell ensemble, he also rings with Emmanuel Faith Community Church of Escondido California's "Resounding Praise" and First United Methodist Church of Escondido California's "Celebration Bells" church handbell choirs. Stan enjoys taking certification courses in handbell techniques, music theory, arranging & composing, handbell history, and handbell education offered by the Handbell Musicians of America as well as attending its national seminars where concerts are performed by some of the finest handbell ensembles and solo performers in the country. Stan is a retired tax & secured lending attorney as well as a CPA. He is also a Vietnam-era veteran.
---
Greg Humphrey
Greg started ringing bells in the 4th grade and continued through college at the First Baptist Church in Richardson, Texas. He has been ringing off and on ever since in Colorado and now with the Harmony ringers. Greg normally stays at the bass table but has been expanding his treble bell abilities with the Harmony ringers. He currently works at the University of California, San Diego managing a Genomics Lab for Dr. Rob Knight, a microbiome pioneer. Additionally, Greg exercises his creative side by teaching the University City High School Colorguard and Winterguard.
---
Susan Powell
Susan has been ringing bells since she was 15, and joined SDHR in 2005. She has worked with 80,000 sixth graders in the past 19 years in her role as Vice Principal at Fox Outdoor School (6th grade camp). She is also the proud owner of three male orange cats, and spends her summers taking care of 12,000 trees in Wales. She also enjoys frequent visits to her nieces in Texas. Susan is one of the most expressive ringers in the group and is often seen dancing and smiling as she performs.
---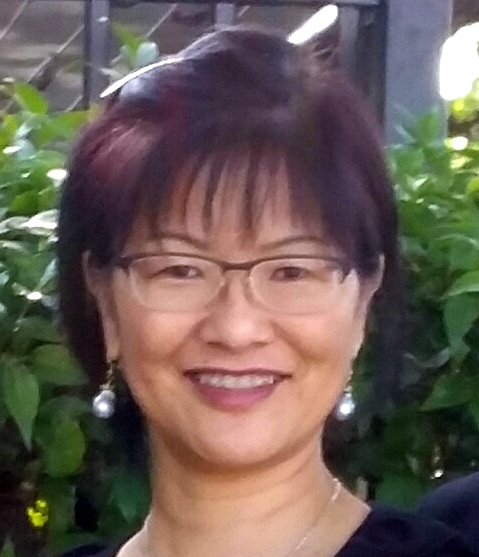 Karen Soohoo
Karen is hooked on handbell music and played at North County churches since 2013, primarily with the First United Methodist Church of Escondido. She also loves ensemble singing and performs masterworks in USD's Greater San Diego Music Coterie Choir and Orchestra, as well as with smaller North County groups. During the week, find her researching and educating visitors about fine art at the San Diego Museum of Art. She has a healthcare background and aspires to explore every national park in the US.
---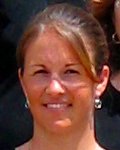 Trish Costelow
Trisha began ringing at a very young age. She joined SDHR in 1999 and loves belonging to the group. She can be seen playing positions all over the table from the largest bass to the smallest trebles. She also plays with College Avenue Baptist Church's Cathedral Bells, as well as First Congregational Church, Escondido, in addition to a few others as the "Sunday morning sub." She works for Sweetwater Union High School District as a Speech aide and Deaf/Hard-of-hearing Interpreter. She also works in the home with children with autism. In her free time, she enjoys listening to music and being with friends or animals.
---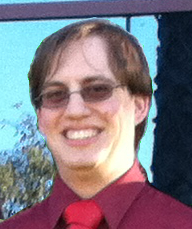 Ben Watson
Ben has been ringing for over 15 years across all the bell choirs at St Marks United Methodist church in Clairemont. He is currently a member of the Glory Ringers advanced choir and the Carillon adult choir, has rung solos, duets, quartets, and accompanied the bells on his clarinet. In his free time he enjoys working on computer projects ranging from reviving and repurposing old computers, website coding/design, general computer consulting, and playing video games.
---
Liz Watson
Liz has been ringing for over 15 years across all the bell choirs at St. Marks United Methodist church in Clairemont. She is currently a member of the Glory Ringers advanced choir and the Carillon adult choir, and has rung duets and quartets. In her free time she enjoys learning violin, cross-stitching, writing, and playing video games.
---
The following musicians have previously been members of San Diego Harmony Ringers since the group's inception in 1999:
SDHR Alumni:
Mary-Margaret Allen, Roy Attridge, Meridith Blake, Patty Blake, Danny Dunn, Ginger Hague, Mary Den Herder, Catherine Eckmann, Dave Gibson, Jo Anne Hammond, Ella Herrnsteen, Brendon Hunter, Paul Keck, Kevin Kwan, Tim Maguire, Micki Mennet-Martin, Darin Marvin, Joan Mentze, Tim McKnight, Mary Mussatti, Kelly Neff, Marla O'Connell, Lila Olix, Stirling Perry, Norma Peterson, Jon Ross, Rebekah Scott, Michele Sharik, Josh Skeels, Kathy Spencer, Linda Stanwood, Wesley Swords, Carol Tuggey, Ruth Turner, Ken Vogan and Timothy Wutke.